After a Nice, Quiet, Solitude night's sleep (outside of windy) we were up and out of there by 7:15. By 3 pm (we gained an hour) we pulled into the Enchanted Trails RV Park & Trading Post, a park we have been to in 2016, 2019 & 2020 (about a month before we got Indy), so this is our 4th visit. It really is a nice park, and it marks another park that all three of our dogs have been to now.
For the last four long drives (Thursday, Friday, Sunday & today) I have been fighting a hard headwind. My hands hurt from the constant grip on the steering wheel...that's no joke. We are going to be here for three nights. Had hoped to have the A/C looked at, but it seems the techs are so busy, and the best one said up front that getting a Capacitor would take much longer than our stay here...perhaps a week.
Will post a longer post on either Tuesday or Wednesday.
PS: There was harsh weather today in Oklahoma and Arkansas....we made the right move.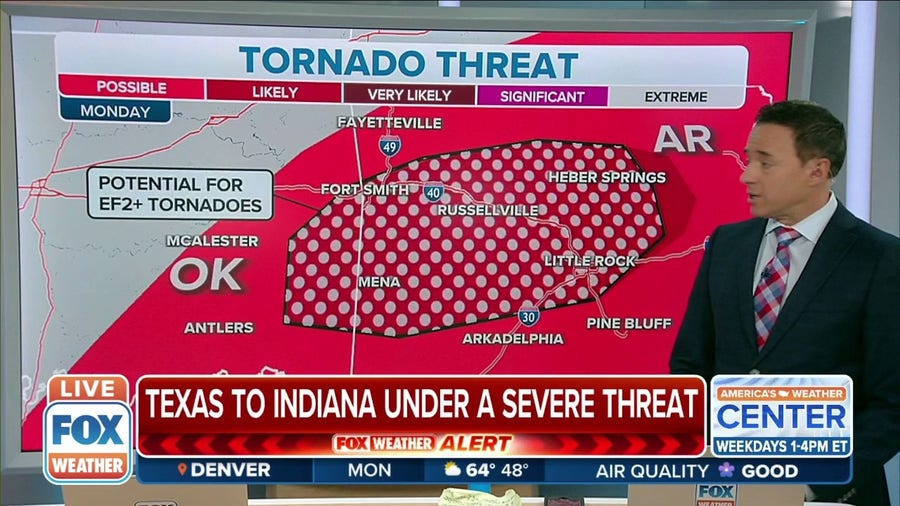 (This was part of the noon news for today, fox weather)